This Week's Lesson
In this week's lesson, we focused mainly on developing visual appeal within our characters, in order to make them iconic when presented as simple silhouettes.
We were tasked to create a series of monsters that could be uniquely identified from their silhouettes alone. Below are my attempts.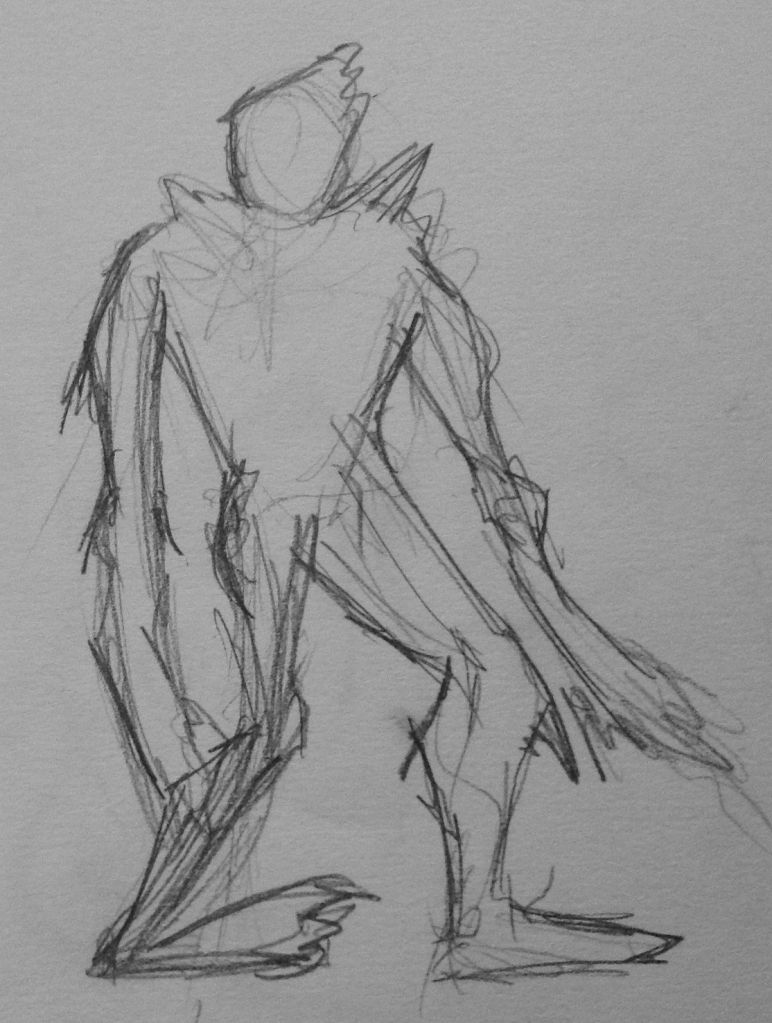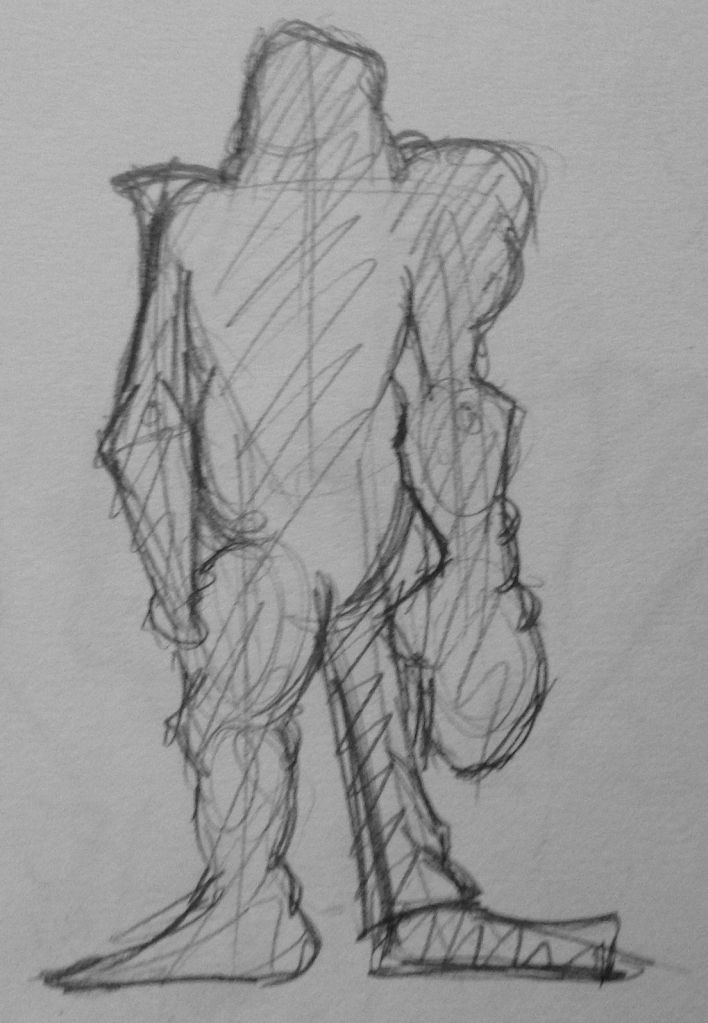 (The same guy as above, but we decided that he ought to be dressed like a Bugsy Malone cast member that had spontaneously turned into some sludge monster)
Development Update
Not a huge amount to scream and shout about in regards to development, just a couple more images of figuring out how their head's will be structured and a very (very) rough size comparison chart.